Storage Units Near Salado, Texas
We offer storage units for you near Salado, Texas to store your personal and/or business items with reasonable rental rates for mini storage units. For boat and RV storage (trailers, jet skis, cars, trucks, motorcycles, ATV's, etc.) we have both covered and uncovered parking spaces for vehicle storage. If you need business office storage, we have large office/warehouse units available for rent.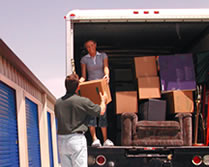 We have a 6′ fence around the entire perimeter, video cameras, night lights, and a property manager available to assist you six days per week. With individualized gate codes our valued customers have 16 hour access to the facility. We also offer low cost renters insurance as an added convenience for our customers.
When you contact our facility you will quickly realize that we take great pride in what we do. Our management is professional, courteous and prompt with all matters. We offer a full line of moving and packing products to make the process easier for you.
Thanks for visiting! Please give us a call or send an email with any questions anytime!
Self Storage Unit Features and Hours
Monday – Saturday: 10 am – 2 pm
Manager On-Call (see below)
Sunday: Closed
Closed All Major Holidays
Monday – Friday
9:00 am – 6:00 pm
Call 512-746-2560
Year Round
7 Days A Week
16 Hours A Day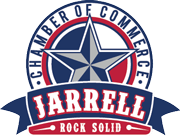 Central Texas Self Storage Unit Service Areas: 76511 Bartlett, 76527 Florence, 76530 Granger, 76534 Holland, 76537 Jarrell, 76571 Salado, 76573 Schwertner, 78626 Georgetown, Weir, 78628 Georgetown, 78633 Georgetown, 78673 Walburg, 78674 Weir, Berry Creek, Gravis, New Corn Hill, Peyton, Prairie Dell, Serenada, Sonterra, Strickland Grove, Sun City, Theon, Williamson County
Central Texas Self Storage Unit Service Areas: Bartlett (76511), Florence (76527), Granger (76530), Holland (76534), Jarrell (76537), Salado (76571), Schwertner (76573), Georgetown (78626, 78628, 78633), Walburg (78673), Weir (78674).
Other cities served: Berry Creek, Gravis, New Corn Hill, Peyton, Prairie Dell, Serenada, Sonterra, Strickland Grove, Sun City, Theon, Williamson County